Monterilla's Ranch (Cañada de la Fuensanta)
Ranch located in the region of Villanueva del Arzobispo, Jaen, in the área known as "Cañada de la Fuensanta" at the mountain range of Las Villas. It has approximately twenty thousand olive trees of different varieties and ages.
Most of the plantation uses traditional growing methods, with a 9x9m frame and a 3 foot olive grove and drip irrigation installation in all the ranch, which ensures the good quality of the harvest giving the olive the needed humidity to reach the desired harvest quality.
In our ranch we grow the "picual", "arbequina", "cerezuela de Villacarrilo", "royal" and "matihuela". The last one is an exclusive variety from our family and it's now been registered by the National Vegetation Varieties Registry.
We are very dedicated to protect our environment that's why we use an integral production method. To achieve so we use vegetarian covers on the alleys of the oil grove and organic fertilizers. On top of that, we have started the process to change part of the production in our ranch to ecological.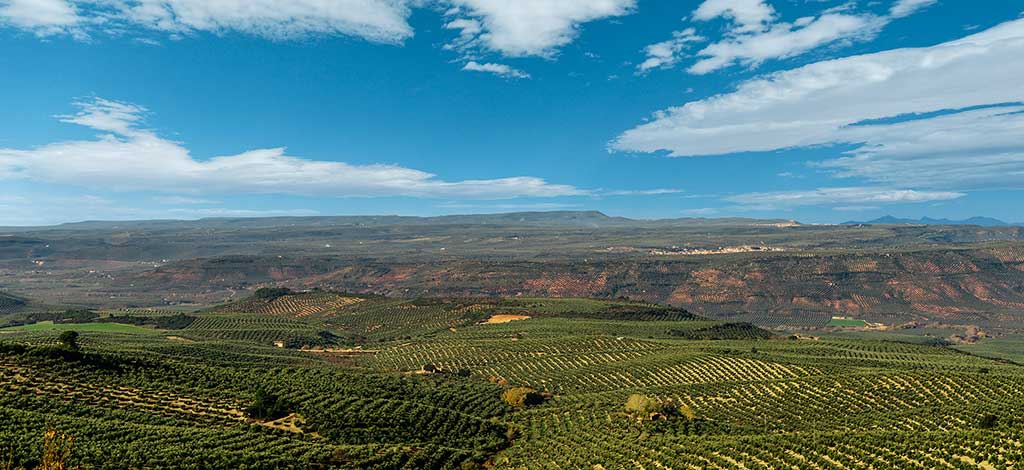 Our olive grove and view of the Guadalimar Mountain Range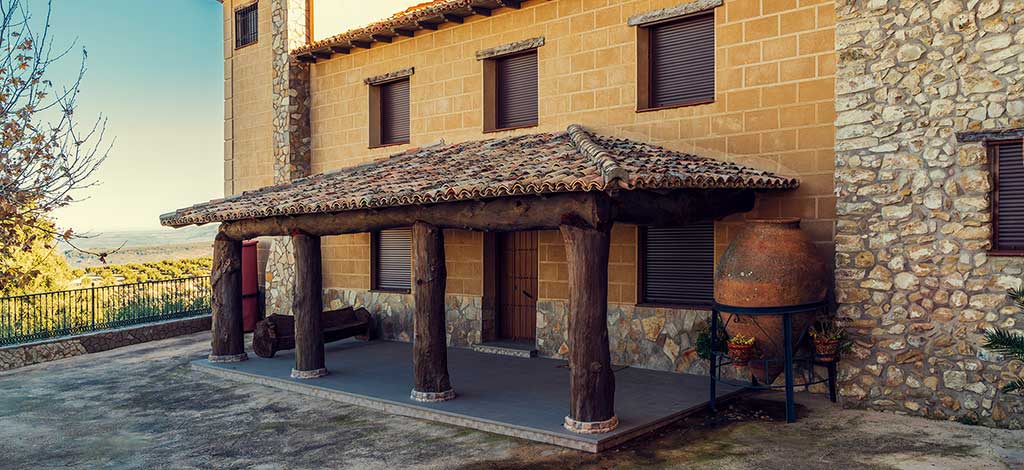 A hidden place in the Natural Par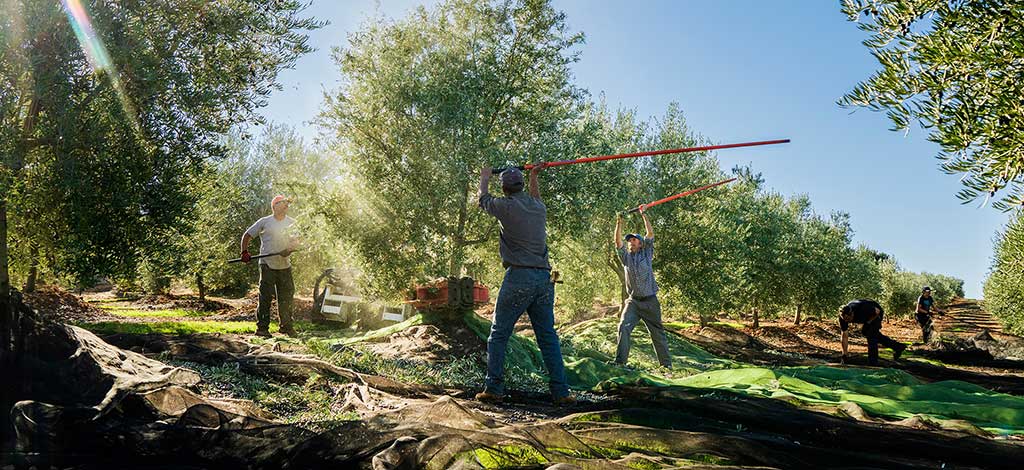 We have expert profesional workers that take care of our olive grove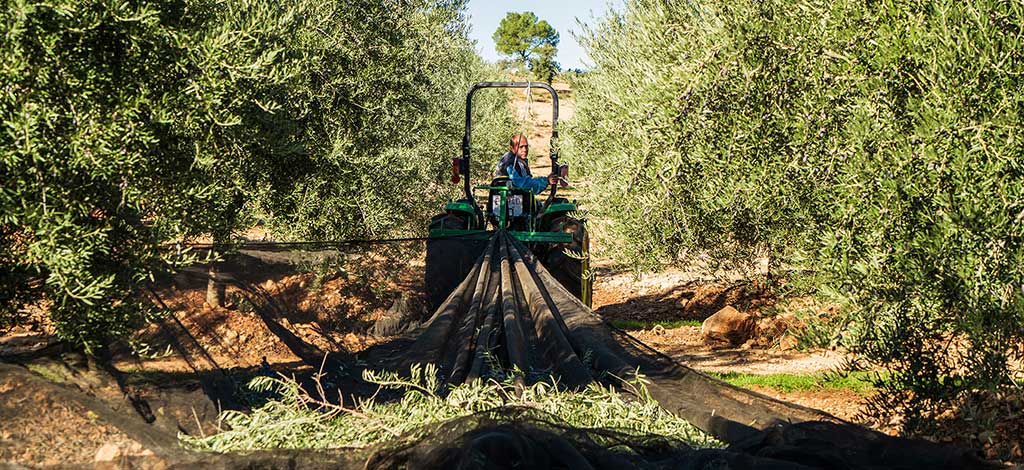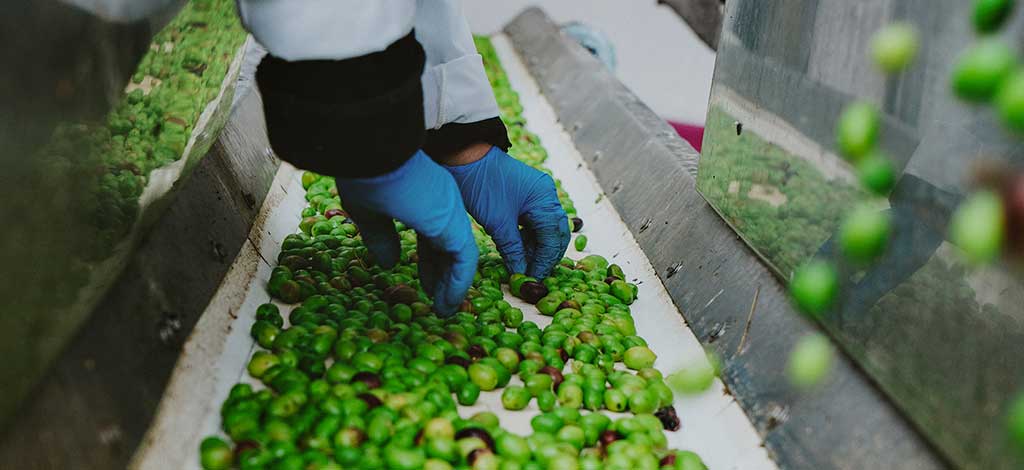 We only select the best olives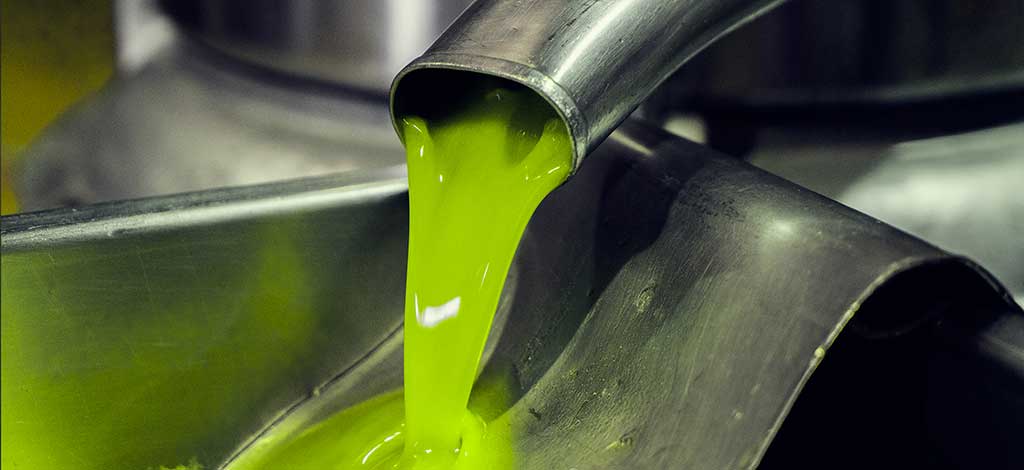 Cold Pressed Olive oil produced by mechanical means
Natural Park of Cazorla, Segura and Las Villas
If you wish to stay with us you can visit our website "Casa del Círculo Mercantil" for more information.